Back to all posts
Posted on
Parent Teacher Interviews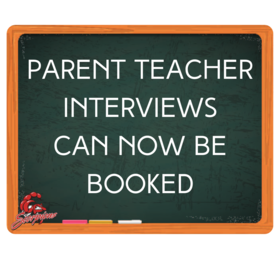 Parent/Teacher interviews will be in-person.  If you would like to connect with a teacher via telephone or Google Meet, please contact the school directly. 
Interview bookings will be done through our school website (sundrehigh.ca) under the "Information for Parents" tab then "Bookings". 
Interviews will be 3:30 – 5:30 and 6:00 - 8:00 p.m. You will be able to book your appointments starting today until Thursday, October 26, at 12:00 p.m. 
Please do not hesitate to call the school office, 403-638-4545 or email rrock@cesd73.ca if you need assistance.